Welcome to the NOHANZ Website
National Oral History Association of New Zealand
Te Kete Kōrero-a-Waha o Te Motu
Fostering professional standards in oral history, and bringing together those interested in oral history Read more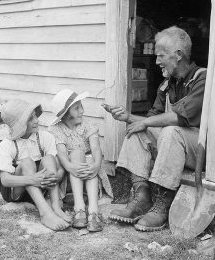 Publications are available on our Publications page.
Visit us on Facebook.
Contact List here
Read our resources page
Children's Commission – Oral History interviews with ex-children's commissioners
Kia ora koutou,The Office of the Children's Commission is looking to employ an oral historian to interview the last three surviving Children's Commissioners as part of the first stage of book project, The job description and the contact details for anyone interested are below. There is some urgency to the project as the current Commissioner, Judge Andrew Becroft, is finishing in the role on 31 October. After that he reverts to being a Judge and cannot comment on government policy, so they want the interview done before then. Because of this it would probably suit someone based in or near Wellington.

Children's Commission – Oral History interviews with ex-children's commissioners
The project is essentially the first research phase in what will eventually be a book
about the progress of the Office following on from "Voices of Children" by John
Barrington, which covered the office from its beginnings until 2003.

It will involve interviewing the three surviving Commissioners that have been
appointed since 2003, Dr Cindy Kiro, Dr Russell Wills and the current Commissioner
Judge Andrew Becroft. The interviews should cover the big policy shifts and other
work the Office was involved with during their tenure, including any remaining
societal or political challenges.
There is a hard deadline is the interview with Judge Becroft which will need to be
done before he leaves the office on October 31. At that point he reverts to being a
sitting Judge and can't comment on public policy. Ideally, the histories will be
gathered by the end of the year, but early next would also fit the time frame.
Two of the interviews will be in Wellington, and one in Hawke's Bay. The Office of
the Commissioner will pay travel to Hawke's Bay.
The Commission retain possession of the interviews and the transcript. These are
expected to inform the book project.
If you are interested please email Leah Haines a proposal at L.Haines@occ.org.nz
National Events
See the events menu or the calendar.
To stay up to date with New Zealand Workshops go ..here..
See the international events page above, the events menu, and the calendar.
NOHANZ welcomes comments about oralhistory.org.nz
Comments, complaints, criticisms, and commendations regarding what you find here are welcome.
National Oral History Association of New Zealand
Te Kete Kōrero-a-Waha o Te Motu
P.O. Box 3819, WELLINGTON, 6140
Contact NOHANZ