YOU ARE ON OUR ARCHIVE PAGE
THIS IS NOT CURRENT MATERIAL
NOHANZ congratulates Taina Tangaere-McGregor
Taina was named as a Kiwibank Local Hero 2017 ..more..
And for the Auckland book launch (pictured) of The Writing Life: – If you haven't already done so, please don't forget to RSVP to the launch of The Writing Life – we would love for you to join us to celebrate this event.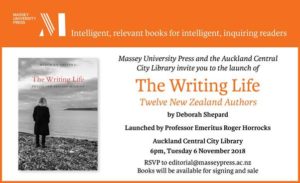 Oral History Workshops Wellington August-October 201
These workshops are now fully booked, but you can put your name on a waiting list by emailing atloutreach@dia.govt.nz
Read the Flyer
Read about 'Abstracting Oral History' 13-14 October 2018
18 – 21 June 2018 Finland
The XX International Oral History Association Conference University of Jyväskylä, Finland ..more..
Registration open for Archives of Lesbian Oral Testimony's 4-day Graduate Seminar
May 2018 in Vancouver, British Columbia
by Elise Chenier ..more..
2018 Annual Conference of OHS & OHNI
Queen's University. Belfast ..more..
Auckland – Oral History Workshops
This workshop is now fully subscribed, but please email atloutreach@dia.govt.nz for other oral history training opportunities in Auckland or elsewhere.
Day One: Introduction to Oral History
Day Two: Recording Seriously
Saturday 26 May 2018 & Saturday 23 June 2018
8.45am-4.30pm ..more..
Jan. 20: One-Day Oral History Training Workshops with OHMA by Oral History MA Columbia University
Join us for an intensive day of workshops with OHMA faculty and alumni!
Registration is now open for our ONE-DAY ORAL HISTORY TRAINING WORKSHOPS on Saturday, January 20, 2018, from 9:30 a.m. to 5 p.m.
Location: Hamilton Hall [Campus map.] Room assignments vary by workshop.
Registration: $30 – 100 per workshop, sliding scale
https://www.eventbrite.com/e/oral-history-and-research-tickets-40038186293
Early Bird registration for A Week at Berkeley, California. For those who register by December 15, 2017, and pay in full by January 15, 2018, the full price will be $800.  more
Byte Back! Managing your personal digital archives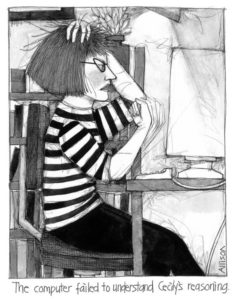 Date: Thursday, 30 November, 2017
Time: 12pm to 1pm
Cost: Free
Location: Te Ahumairangi (ground floor), National Library, corner Molesworth and Aitken Streets
Contact Details: For information please contact ATLOutreach@dia.govt.nz
Do you create important documents on your laptop? Use cloud storage? Save your research on a hard drive? Take digital photos? Have lots of older files you've lost control of? If the answer is yes to any of these questions, welcome to the wonderful world of personal digital archives. This is a session for you!
To celebrate International Digital Preservation Day, let's take a look at the digital archives we all create. Flora Feltham, the Alexander Turnbull Library's Digital Archivist, will give you practical advice on how to manage your digital files and media. Learn the basics about the care and handling of physical media like CDs and hard drives, as well as good practice in file naming, file organisation and back-ups.November Event at the National Library
Oral history from scratch
Tim Jones reflects on his six months recently spent as VSA volunteer helping to set up an oral history collection for the Haus Stori, the public library in Arawa, Bougainville.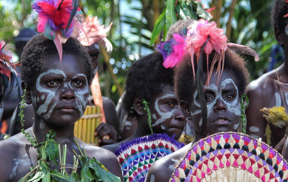 Public Programme Rooms
Ground Floor, National Library of New Zealand
Tuesday 21 November 2017
5.30 for a 6pm start
Read the Flyer.
Oral history recording equipment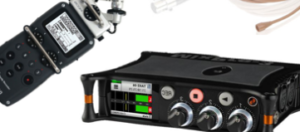 Stephen Buckland, Sound Techniques, Auckland, will be at the Alexander Turnbull Library, showcasing current digital recording equipment, including the new Sound Devices field recorder, the MixPre-3 -https://www.sounddevices.com/products/recorders/
mixpre-3,
"A compact, light, robust, well featured audio recorder worth considering for oral history recording at any level of experience."
Wednesday 8 November 3:30pm
Meet Ground floor National Library of New Zealand
Read the Flyer
Oral History Australia Biennial National Conference 2017
Moving memories: oral history in a global world
Venue: SMC Conferene and Function Centre, Sydney Australia
Date: 13 – 16 September 2017
Website:  https://dcconferences.eventsair.com/QuickEventWebsitePortal/ohac17/cs
Important Dates:
Early Bird Registration closes: 30 June 2017
Contact: Conference Secretariat: DC Conferences, 02 9954 4400 or ohac2017@dcconferences.com.au
Workshops Palmerston North
Essentials of oral history research
This is a two day course
Day 1 Introduction to oral history 9 September 2017
Day 2 Recording seriously 7 October 2017 ..more..
Maori Oral Historians and Wananga PhD Graduates
Inaugural Conference 24-25 October 2017
Venue:Te Whare Wananga o Awanuiarangi; 13 Domain Road, Whakatane 3120
PDF poster here. Word doc here.
Visit by Indira Chowdhury cancelled
NOHANZ regrets that we have had to cancel Indira's presentations in Auckland on the 11th September and Wellington on the 12th September 2017.  We are very disappointed that Immigration NZ have chosen to turn down such an eminent visitor's visa application on the basis of what we feel was a technicality, with no right of appeal or reconsideration.  The committee is investigating alternative events on future dates and will let you know as soon as these are arranged.
---
Two Workshops in the USA
NEW WORKSHOPS: Oral History Summer Schools in (NZ winter) Upstate New York (June 28-July 6) and Chicago (July 26-Aug 3)
August 7-11: The 2017 UC Berkeley Advanced Oral History Summer Institute
more on our Notices Page.
---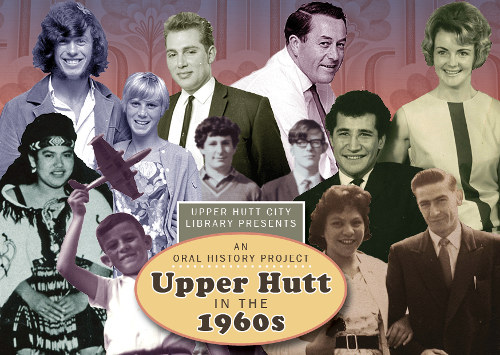 Upper Hutt 50th Anniversary
Caren Wilton has conducted an oral history project at Upper Hutt City Library as part of the celebrations for the 50th anniversary of Upper Hutt becoming a city. The interviews are available from the library's Recollect heritage collection website at http://uhcl.recollect.co.nz/nodes/view/24810
See the poster.
---
Wellington Workshops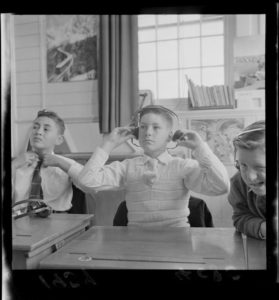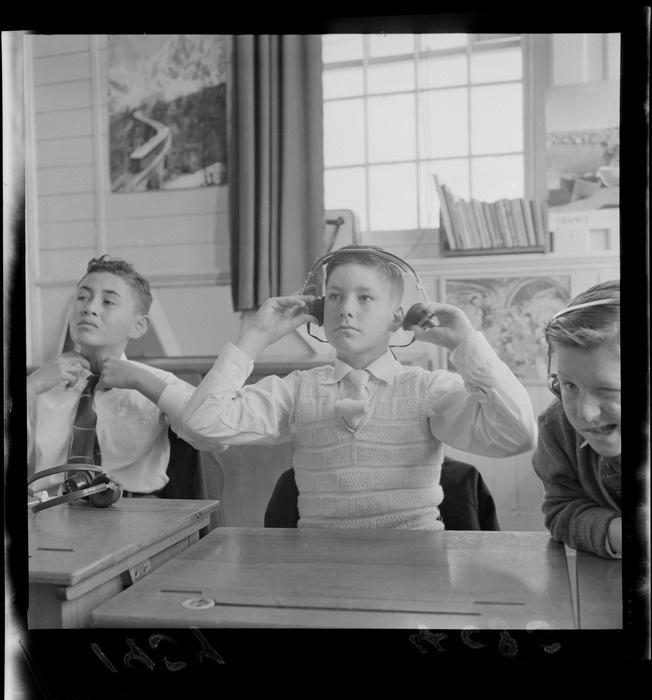 View the Flyer
Wellington: July & August
Day One: Introduc0on to Oral History
Saturday 8 July 2017 8.45am-4.30pm
Day Two: Recording Seriously
Saturday 26 August 2017 8.45am-4.30pm
Wellington Abstracting Oral History
Saturday and Sunday
12 & 13 August 2017 8.45am-1pm
(Please note dates are between Days One and
Two of this series)
Wellington: August
Abstracting Oral History
Saturday and Sunday
12 & 13 August 2017 8.45am-1pm
View the Flyer
Indigenous Oral Histories Seminar – Sydney
Time: July 29, 2017 from 11am to 12:45pm
Location: Sydney
Organized By: Oral History NSW
Indigenous Oral Histories Seminar
From community-driven and university-based projects, to the collecting initiatives of libraries, archives and museums, the oral history work being undertaken with Indigenous communities across Australia is extensive. In this seminar, you'll hear from Associate Professor Heidi Norman, who has expertise in conducting research about Aboriginal land rights, Dr. Dino Hodge, an activist and academic renowned for his explorations of Indigenous Australian queer histories, and archivist Kirsten Thorpe, who leads the Indigenous Services team at the State Library of NSW. The session will be chaired by Kate Waters – an experienced professional historian with expertise in ethical approaches to conducting oral history interviews with Aboriginal communities.
Registration fees
Members of Oral History NSW: $20  Non-Members: $30
For all enquiries please contact Cheryl Ware at  events@oralhistorynsw.org.au
Wellington Workshop
Day One: Introduction to Oral History
Saturday 24 June 2017
8.45am-4.30pm
Day Two: Recording Seriously
Saturday 22 July 2017
8.45am-4.30pm See the poster and the flyer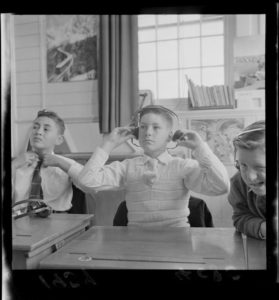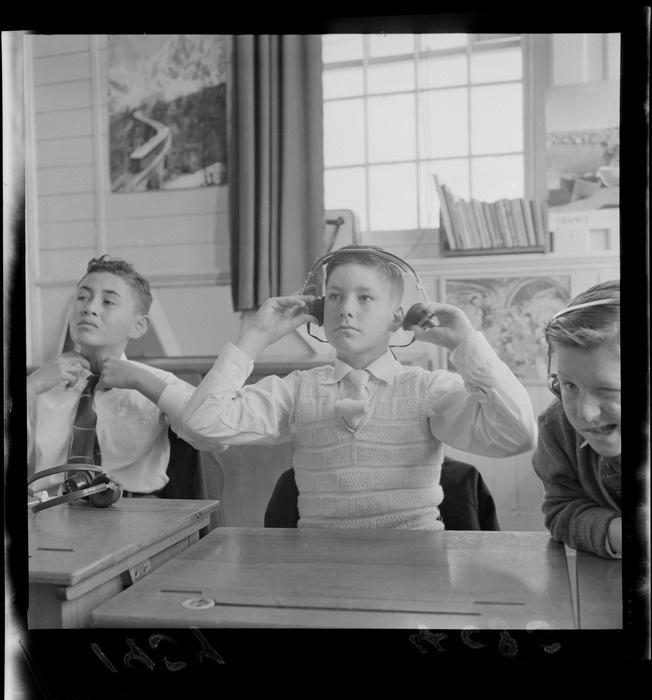 View the Flyer
Tamaki Makaurau Hui: Auckland Regional Meeting
Saturday 22 July 10am – 2.30pm ALL WELCOME
Kinder House – Newmarket Theme
Workshop: Making a Sound clip…. read the leaflet
Oral History and Aging: Transmitting Life Stories of Being and Becoming Across Cultures and Generations, which will bring together aging experts, renowned oral historians, activists, and practitioners from June 5-16, 2017 in New York. Read more
Oral History Society in conjunction with Newman University and Leeds Trinity University
Remembering Beliefs – The Shifting Worlds of Religion and Faith in Secular Society at Leeds Trinity University
Read their site or go to our conferences page for a summary
Conference: Oral Histories of Work & Leisure — Galway City, 23rd & 24th June 2017  more
The programme for the 2017 Conference of the Oral History Network of Ireland 'Oral Histories of Work and Leisure' is now available to download from the conference page on our website: http://www.oralhistorynetworkireland.ie/ohni-conferences/2017-conference/
The conference takes places in The Connacht Hotel, Galway, on 23rd and 24th June 2017.
There will be speakers from across the island of Ireland as well as from Great Britain and the United States for a weekend of papers, moments, and workshops. Our keynote lecture will be provided by Don Ritchie — 'Oral Historians at Work (and Play).'
Registration closes on Friday 16th June.
Conference registration and details are all available on: http://www.oralhistorynetworkireland.ie/ohni-conferences/2017-conference/
If you wish to get in touch with us please email us at: info@oralhistorynetworkireland.ie
Working with Memories
Call for Papers: Working with Memories: Australasian Oral History Strand at the Australian Historical Association 36th Annual Conference: Newcastle, Australia
Monday 3 July to Friday 7 July 2017.
read the pdf
Auckland Workshop
Spaces left. Apply now!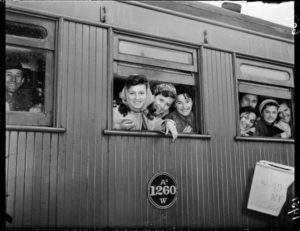 Auckland: June
Abstracting Oral History
Saturday and Sunday
10 & 11 June 2017 8.45am-1pm
NOHANZ Auckland regional hui at the South Auckland Research Centre
22nd April, Level One, Manukau City Library.  ..more..
Lecture Friday 7 April 5:30pm—6:30pm Rutherford House Lecture Theatre 3(RHLT3)
'This isn't very feminist at all….'Talking about feminism with post-war British women
..More..
CANCELLED: Wanaka Autumn Arts School 24-29 April 2017
Tutor – Judith Fyfe
It is the great events that make history but ultimately, it is the individual's perception of events that matters. The collection of oral testimony, based on individual memory, enriches the store of historical evidence to reconstruct the past whether that past is a collective public one or a private, familial one.
This 5-day workshop will provide the essentials of oral history research including methodology, project planning, best equipment, interview techniques, legal and ethical issues and processing oral history in order to make the material available for use. The course involves plenty of hands-on practice.
The Alexander Turnbull Library is assisting with this course.
http://www.autumnartschool.net.nz/wp/ and specifically http://www.autumnartschool.net.nz/wp/oralhistory
Auckland: March & April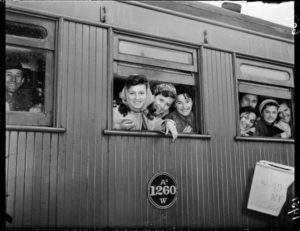 Day One: Introduction to Oral History
Saturday 18 March 2017
8.45am-4.30pm
Day Two: Recording Seriously
Saturday 8 April 2017
8.45am-4.30pm See the poster and the flyer
A Course at Waikato University
HIST380-17A HAM : Special Topic: Oral History in Indigenous Perspective: Stories of Moana, Maui, and Native Appropriation
Faculty of Arts and Social Sciences History Programme
This paper introduces students to the inter-connected histories that follow Maui and "Moana" through the Pacific via an analysis of Māori oral history research. It explores the contemporary appropriations of indigenous histories in film, gaming, texts, and productions like the recent Disney motion-picture Moana, and asks: What is the impact of these appropriations on indigenous history, knowledge, and orality? Students will examine key themes and questions in indigenous oral history, focusing on the form, methods, ethics, theories, and the decolonial politics of native oral history.
Dr Nēpia Mahuika nmahuika@waikato.ac.nz
https://papers.waikato.ac.nz/subjects/HIST/HIST380
One day Oral History Training Workshops, New York, USA, 28 January 2017
A series of interactive public workshops on oral history methods and practice at the Columbia School of Journalism on Saturday, January 28 from 9:30 to 5 p.m.
To review the full course descriptions, faculty bios, and registration information, visit the January 28 One-Day Workshops page on the Oral History M.A. program (OHMA) website.
The Friends of the Hocken Collections 2016 Research Award
In 2016 the Friends of the Hocken Collections celebrate their 25 th anniversary of establishment.
The Friends support and promote the world-renowned Hocken Collections (part of the
University of Otago) in Dunedin, New Zealand in a number of different ways.
This year, to acknowledge this anniversary the Friends wish to make a one-off award of
$10,000. The aim is to support an individual (or more than one person) researching an
aspect of the historical development of Māori or Pakeha culture and society in
Aotearoa/New Zealand, primarily using the resources of the Hocken Collections.
Read the pdf
---
NOHANZ congratulates Taina Tangaere-McGregor who was recently named as a Kiwibank Local Hero 2017
Tēnā Koutou
I am delighted to let you all know that Taina was recently named as a Kiwibank Local Hero 2017. The awards "aim to identify & reward everyday people doing extraordinary things in their local communities. The Local Hero Awards recognises the enormous contribution, sacrifice and commitment of Kiwis who selflessly work to make their local communities a better place."
The medal presentation ceremony was held in the Banquet Hall at Parliament on Monday, with 35 Wellingtonians being honoured (I am sure you will recognise a number of the names). There is a photo and list on the Kiwibank New Zealander of the Year website (under News). http://nzawards.org.nz/news/
Taina's citation reads:
Taina Tangaere-McGregor (Wellington)
Taina is of Ngati Porou descent and is passionate about preserving the history of the achievements of her race.
Now in her seventies, she still works tirelessly for Alexander Turnbull library as an oral history adviser for Maori. She travels the length and breadth of Aotearoa to interview multitudes of people both Maori and Pakeha.
Taina trains Maori people to effectively archive their oral history and works tirelessly to preserve the Maori language for generations to come.
She is creative and through teaching other Maori how to use video cameras, she is keeping interest in the Maori language alive in the present population.
Ngā mihi nui me te aroha nui Taina
Fragile Memories in Helsinki
Welcome to FOHN symposium "Fragile Memories, Doing Oral History with Vulnerable Narrators," on 24-25 November 2016 in Helsinki!
Seeking new stories of the old west
The Waitākere Ranges Local Board is seeking original research for a new heritage conference focused on West Auckland's history, called New Stories of the Old West.
The one-day conference will take place Sunday 2 October, 9am – 5pm at Titirangi War Memorial Hall, South Titirangi Road, Titirangi. It will be part of the larger, region-wide Auckland Heritage Festival, which runs from 24 September to 9 October 2016.
There will be keynote presentations to the whole conference as well as shorter break-out workshops.
We invite genealogists, historians, authors, academics or anyone who has done original research about the history of West Auckland to submit their work to be considered for inclusion in the day's programme.
Please fill out this form to be considered. Submissions close Friday 22 July. Or print, fill out and return the attached form. Or phone the local board on 09 813 9150 for a hardcopy to be sent to you.
Research can be about anywhere in West Auckland and can be a work in progress. You don't have to have completed the research by the time of the conference.
Most papers/presentations will be given within workshops with each presentation being about 20-30 minutes long, including questions. Some keynote presentations/papers will be selected from those submitted to be presented to the whole conference. These generally will be 30-40 minutes long including questions.
At the conclusion of the conference, the local board will publish the conference papers.
Oral History Workshops – Wellington and Christchurch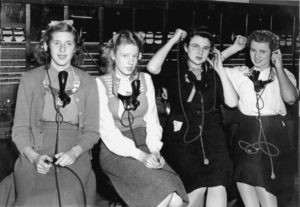 Full details on our Notices Page.
Alexander Turnbull Library Outreach Services offer workshops for people considering using oral history in their work, community or personal projects. The workshops will be taught by Judith Fyfe, lawyer and oral historian, and Lynette Shum, Oral History Adviser.  The Wellington workshops will be held at the National Library, corner of Aitken and Molesworth Streets, Thorndon, Wellington.  The Christchurch workshops will be held at Shirley Intermediate School, Corner of Shirley Road and North Parade, Shirley, Christchurch
The Essentials of Oral History Research
A two-day course
Day One: Introduction to Oral History
Christchurch: Saturday 15 October 2016  8.45am-4.30pm See the poster (pdf)
Wellington: Saturday 5 November 2016  8.45am-4.30pm See the poster (pdf)
Day Two: Recording Seriously
Christchurch: Saturday 12 November 2016  8.45am-4.30pm
Wellington: Saturday 3 December 2016  8.45am-4.30pm
Full details on our Notices Page.
NOHANZ biennial conference Tell me more : Sharing our Stories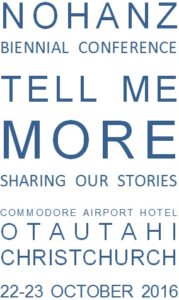 Just Finished!!. Read the Programme.
NOHANZ Biennial General Meeting was held 21 October 2016, followed by guest speaker Anna Cottrell's short film Voices of Children, in which Christchurch children tell stories of the Big Quake
BGM Election results
President: Nepia Mahuika
Secretary: Sue Monk
Treasurer: Debbie Dunsford
Past-president: Ann Packer
Committee members: Belinda De Mayo, Sue Gee, Lynette Shum
Co-opted committee members: Marina Fontein, Ruth Low
Biennial General Meeting Agenda
Executive Roles
The Jack Ilott Oral History Education Fund may be able to help you attend Conference
http://natlib.govt.nz/about-us/scholarships-and-awards/jack-ilott-fund
More detail including rates and 2014 Meeting Minutes on our Conference Page
NOHANZ biennial conference Tell me more : Sharing our Stories
Our rates:

| | |
| --- | --- |
| Member Earlybird | $170 |
| Member Full rate | $220 |
| Unwaged member Earlybird | $100 |
| Unwaged member full rate | $150 |
| One-day member rate | $120 |
| Non-members Earlybird | $220 |
| Non-members Full rate | $270 |
| One day non-member rate | $150 |
| Friday seminars (additional) | $55 |
| Conference dinner | $45 |
International publications – call for submissions
Oral History & Education
Waterloo, Canada
more here
Or download the documents
docx
pdf
Getting It Done – Crunch Time for Audio Archives
Australasian Sound Recordings Association (ASRA)
Annual Conference
National Film & Sound Archive
McCoy Circuit Canberra
Wednesday 30th August to Friday 2nd September 2016
Call For Papers
The conference organising committee is pleased to announce a call for papers for the 2016 ASRA Conference.
http://www.asra.asn.au/events/conference_2016.htm
PHANZA mini-conference
The Professional Historians' Association of New Zealand/Aotearoa (PHANZA) is seeking proposals for papers, presentations, panels, or speakers for a mini – conference on
"Piecing Together the Jigsaw: Information and Where to Find It"
Saturday 8 October 2016
St Andrew's on the Terrace, Wellington
http://phanza.org.nz/files/PHANZA_Call_for_proposals_Oct_seminar.pdf
http://phanza.org.nz/content/phanza-mini-conference-wellington-call-papers-presentations-panels-or-speakers
---
New Oral History Site
http://www.maorinursinghistory.com/ This website makes available on-line a rich collection of oral history interviews with Māori who practised as mental health nurses between 1950-1990.
Other NZ websites
http://www.nursinghistory.org.nz/index.php/An_Online_Archive_of_Nursing_Oral_Histories_in_NZ
http://www.pridenz.com/making_a_difference.html
https://archive.org/details/OccupyChristchurch
---
New Zealand Oral History Awards
The New Zealand Oral History Awards (NZOH) provide financial help for the recording of interviews relating to the history of New Zealand/Aotearoa and its close connections with the Pacific.
The closing date for applications for the 2016 round was in April 2016.
More at  – http://www.mch.govt.nz/funding-nz-culture/ministry-grants-awards/new-zealand-oral-history-awards
Congratulations to all the hard working recipients.
Alexander Turnbull Library oral history workshops
Wellington: Abstracting Oral History, Saturday & Sunday 25 June 2016
Auckland Workshops: May and June 2016
For more information please contact the Oral History Adviser lynette.shum@dia.govt.nz
Victoria University Oral history course: Studying Working Lives in New Zealand through Oral History
Dr Cybele Locke teaches an oral history course at Victoria University of Wellington's School of History, Philosophy, Political Science and International Relations.
"In HIST 312: 'Working lives in New Zealand' we explore how the meaning of work has changed over time in Aotearoa/New Zealand, from 1880 to 2000. We read texts that use oral history to explore how work has been categorised in the past geographically, by skill, gender, ethnic stereotypes, class and union.  We pay particular attention to how some work has been sidelined as 'non-work': voluntary or household labour.  Students in this course learn how to create their own oral history: conducting an interview with an older person about their working life-time and analysing the issues their interviewee raises in relation to secondary historical sources."
This course runs next from March to June, 2016.  For more information contact Dr Cybele Locke
NOHANZ has released the following revised and new documents for use by oral historians:
Recording Agreement Form version 2, September 2014 (replaces version 1a)
Oral History Recording Agreement Explanatory Notes for interviewers version 2, September 2014 (replaces version 1b)
Frequently Asked Questions About Completing the Recording Agreement Form (new)
Selecting a Repository
Alexander Turnbull Library oral history workshops
Please note that Essentials of Oral History Research in Wellington is fully subscribed, and we are taking names for a waiting list, but there are still spaces in Abstracting Oral History in Wellington and Essentials, Auckland.  We are also taking Expressions of Interest for Abstracting in Auckland.
See the Auckland Flyer and the Wellington Flyer.
Wellington Day 1: Introduction to Oral History Saturday 30 April
Wellington Day 2: Recording Seriously Saturday 28 May 8.45am – 4.30pm
Call for papers Biennial Conference Christchurch
Successful presenters have been notified. Read the announcement:  Tell Me More 2016
Alexander Turnbull Library oral history workshops
Palmerston North
The Essentials of Oral History Research
Saturdays 10 October & 14 November 2015
8.45am-4.30pm
brochure
`Auckland
Abstracting oral history:
Saturday and Sunday 7 November—8 November 2015 8.45am-1pm
http://natlib.govt.nz/events/abstracting-oral-history-auckland
Past Conferences
NOHANZ Conference 2014 The Gift of Memory
Notice of Biennial General Meeting 2014
NOHANZ members are warmly invited to the 2014 NOHANZ Biennial General Meeting to be held at:
CQ Hotel 213 – 223 Cuba Street Wellington.
5.30 – 8.00 pm Friday, 19 September 2014
The General Meeting coincides with the NOHANZ Conference on 20, 21 September 2014
Committee and BGM papers
Committee Nomination as docx
Committee Nomination Form as pdf
Proposed subscription change as docx and pdf
Representative Voting Form as docx
Representative Voting Form as pdf
NOHANZ Conference and Biennial General Meeting
See the pdf for full schedule
Regional Meeting – Monday
Wellington
You are warmly invited to NOHANZ's next regional meeting.
Date Monday 17 August 2015
Venue National Library, Pipitea Room, Lower Ground Floor, Aitken Street entrance
Time 5.30pm nibbles for 6pm start, 7.30pm finish
Prue Donald has kindly agreed to present. As Te Papa's Digital Content Producer she was closely involved in the development of the exhibition Gallipoli: The scale of our war. Prue is planning to give an overview of the process to deliver the exhibition's oral history content – the advocacy, research, production process and delivery. A discussion around the role of oral history in museums will be encouraged.
Belinda De Mayo will also make her Northern Maori Schools' project presentation.
Short notice but, hoping you'll be able to join us for this special presentation
---
Notice of Auckland Symposium:
Word_notice pdf_notice
Working with…
Professional Historians accessing and working with information
The Auckland branch of the Professional Historians Association of New Zealand Aotearoa will be holding a one-day symposium of workshops on how to access and use information historians use in their day-to-day work.
Venue:  Torpedo Bay Navy Museum, 64 King Edward Parade, Devonport, Auckland
Date:  Saturday 25 July 2015
EARLY REGISTRATION is now open and limited to 40 places
PHANZA members: $30 Non-PHANZA members: $50
Sunday July 2015 2-4pm
National Library Stanley Street, Auckland
Digital Refresher Sunday 26 July 2015 2-4pm
National Library Stanley Street, Auckland
With Lynette Shum, Oral History Adviser, Alexander Turnbull Library
Uncertain about your practice? Need some technical feedback? This session may be for you
· Recording
o Equipment settings and use
o Feedback about quality
· File management/Digital processes
o Saving to your computer
o Programs you can use
This is a free pilot session, but registrations essential: lynette.shum@dia.govt.nz
---
Nelson Regional Oral History Meeting
13 March 2015 12.30pm at the Nelson Provincial Museum's Research Facility in Stoke RSVP Helen Pannett Helen.Pannett@museumnp.org.nz
03 5478543
Workshops Hamilton – Cancelled
Announcing the start of oral history workshops in Hamilton 28 February and 28 March 2015, at Fraser High School library.
This is a two day course, each one month apart.
Day One: Introduction to Oral History
Saturday 28 February 2015
8.45am-4.30pm
Day Two: Recording Seriously
Saturday 28 March 2015
8.45am-4.30pm
An introduction to oral history methodology. How to plan an oral history project, choose the best equipment, achieve clear audio recordings, select informants, follow ethical procedures, develop questioning techniques, process digital oral history, and make the material available for use.
$300 ($220)* for both days
Limit: 12
*Reduced fees are for community services cardholders or full-time students.
All equipment is provided and all participants will receive comprehensive guides and resources and a certificate of attendance
For more information, including funding, contact outreach@dia.govt.nz or phone 04 462 3935
---
Read the Wellington Flyer for workshops November, December 2014
---
Essentials of Oral History (two day course)
Essentials of Oral History (two day course) has already commenced, please contact atloutreach@dia.govt.nz if you would like to be notified of future workshops in New Zealand or if you would like more information regarding training and support.
Abstracting oral history Saturday and Sunday
6 & 7 December 2014
8.45am-1pm
The abstract is a comprehensive time-coded summary, which serves as a guide to the oral history researcher. Here is an opportunity to practise the comprehension and editing skills needed to compile a reliable and usable abstract. Completion of an Essentials of Oral History Research or a recent equivalent introductory course is recommended but not required.
Please complete the enrolment form on the National Library website natlib.govt.nz/events/essentials-of-oral-history-day-one-wellington
or email ATLOutreach@dia.govt.nz or phone 04 4623977
If you would like more information, please contact us.
---
Replaced Documents
July 2013 Recording Agreement
Recording_explanatory_July_2013.pdf
selecting_a_repository_December_2012
---
Gift of Memory: Programme
Biennial General Meeting:
Friday 19 September 2014
CQ Hotel, Cuba Street, Wellington
Biennial General Meeting with Guest Speaker, Judith Fyfe Friday 19 September 2014, 5.30 drinks and nibbles, 6pm start, CQ Hotel, Cuba Street Wellington.
Members are warmly invited to the Association's general meeting to hear about NOHANZ activities and plans, and elect the next Executive.
Conference: Saturday & Sunday 20 & 21 September 2014
CQ Hotel, Cuba Street Wellington.
Details and registration form here.
Itinerary below.
Please help us publicise the conference by sharing our Flyer via email and/or noticeboard:
See the Flyer here
2014 CONFERENCE EVENTS:
Workshops Friday 19 September 2014
National Library, Aitken Street, Wellington
Workshop Programme as docx
Workshop Programme as pdf
The workshops are now fully subscribed but you can put your name on a waiting list by emailing nohanzconf2014@gmail.com
Friday 19 September 2014
NOHANZ General Meeting
CQ Hotel, Cuba Street Wellington.
Guest speaker: Judith Fyfe, on "Silence"
SATURDAY 20 SEPTEMBER 2014
Registrations open 8.15 am
Conference – Day One
Special plenary presentation and discussion
"Recording agreements, ethics and copyright"
SUNDAY 21 SEPTEMBER 2014
Conference closes 5:00 pm
Conference – Day Two
Conference Keynote Address: Dr Nēpia Mahuika
Earlybird registration discount available until 4th July 2014.
UNDERSTANDING MEMORY:
Memory is a powerful gift, crucial to our capacity to connect past and present and learn for the future. How does memory work? In what ways do individual and collective memories relate and interact?
RECIPROCITY – GIVING AND RECEIVING:
When people share their recollections and perspectives in oral histories, the personal becomes public. What motivates interviewees to participate? What are their expectations and who are they giving to? How private is memory? How well do oral historians respect the 'gifts' they record? What about unknown future audiences?
Papers Session 1:Reciprocity and Sharing – Oral History in Health
Maria Baker, Tio Sewell and Tish Siaosi:
"Tuia Te Ao Marama- Oral History of Māori Mental Health Nurses"
Debbie Dunsford and Kate Prebble:
"I've loved what I've done': Nurses share their stories"
Irene Rogers "Ghosts in the archives: exploring the challenge of reusing memories"
Papers Session 2:Sharing – After the Interview
Sara Donaghey, Sue Berman, and Nina Seja:
"Creating in collaboration: reflections on a World War One recording project";
Marina Fontein: "Lebanese in Wellington";
Katrina Hodgson: "The challenges of Oral History and Native Title";
Evelyn Whitelaw: "Reciprocity, Accessibility and Indigenous Oral History Archives"
Papers Session 3:Reciprocity and Sharing
Nourah M Altwuaijry: "The Experience of Memory-Based History Documentation at the Oral History Center, King Abdulaziz Foundation for Research and Archives";
Jacqui Foley: "'Taking care of the Gifts'- Reflecting on a career in oral history";
Janet Toland and Jim Whitman: "Pioneers of Computing in New Zealand"
Papers Session 4:Reciprocity -Transgenerational Research
Sara Donaghey: "Reciprocity: offering an alternative dimension for sharing authority";
Isobelle Barrett Meyering:"Oralhistory as inter-generational dialogue: the case for reciprocity in feminist history";
Papers Session 5:Understanding Memory – Remembering and Forgetting
Loreen Brehaut: Picton "Freezing Works OH Project";
Lizzie Catherall: "The Gift of Memory is an awful curse";
Michael Dudding: "Contradicting the Testimony – gospel truths and memory recall in oral history research";
Cheryl Ware: "Illness and life narratives:
Investigating the significance of the changing social experiences of HIV-positive homosexual men in Sydney between 1982 and 1997″
Papers Session 6:Understanding Memory -Trauma
Andrea Hepworth: "The Argentinean Franco court case as a lieu de mémoire for displaced Spanish Republican memory?";
Bernard Jervis: "What cannot be talked about, cannot be put to rest";
Ben Morris: "Veterans' memories, a gifted wound"
Papers Session 7:Reciprocity and Sharing – Community and Place
Rebecca Amundsen: "Discovering Glengarry's Community Spirit";
Sue Berman: "The Dominion Road Stories";
Carol Dawber:"Golden Bay River Rats: Commercial Fishing in Golden Bay"
SHARING MEMORY:
In the digital age, oral history access and publishing options are burgeoning. What are the options, their benefits and drawbacks? What ethical and privacy questions arise?
Past Conferences Local
There was a Nohanz Regional Symposium in Auckland on Friday 10/Saturday 11 May 2013: "Describing the Wave: Perspectives on making and interpreting oral history in the digital age" – Information
Nohanz Conference 2011
The biennial Nohanz conference, 'Oral History in the 21st Century: Voices of Identity in a Globalised World', was held in Rotorua between 2 and 3 April 2011. Keynote speakers were Lorina Barker, Associate Lecturer from the School of Humanities at the University of New England in New South Wales, and Teresia Teaiwa, Senior Lecturer Pacific Studies, Va'aomanu Pasifika, Victoria University of Wellington.
The proceedings also included a retrospective on the work of noted Rotorua historian, the late Don Stafford, presented by Kerry Fowler.
Nohanz Conference 2009
The 2009 Nohanz conference 'Using Oral History in Communities' was held in Wellington on Saturday 31 October and Sunday 1 November 2009. Keynote speakers were Gaylene Preston, oral historian and film maker, Pip Desmond, oral historian and writer, and Jack Perkins, oral historian and broadcaster.
For more information see the December 09 Newsletter here
On the Christchurch City Library website there is a conference report from Marion, a participant, and comments www.cclblog.wordpress.com/2009/11/04/community-voices/
Past Conferences Overseas
Where is Oral History Heading?
Michael Frisch on Where is oral history heading?
Sydney, 15 November 2014 more here
Australian Generations Conference
30 – 31 October 2014, Melbourne
The Australian Generations Conference will feature a select group of academic historians and industry partners who form the Australian Generations Oral History Project's research team.
Professor Michael Frisch, the internationally renowned oral and public historian, will deliver the Keynote Address. Their website
Flyer as pdf
---
Conference Ireland
The Oral History Network of Ireland had its 2014 Conference on the theme 'Making Connections: Oral History and Community'. This two day conference will took place on Friday and Saturday, 12th – 13th September 2014 at the historic venue of Butler House in Kilkenny City.
more..
Oral History Association (IOHA) Conference XVIII
Barcelona, 9-12 July 2014, Power and Democracy: the many voices of oral history. More at:
2014iohacongress.wordpress.com
See Rob Perks' post to H-List inviting interest in forming a panel to discuss online publication of oral history.
Community Voices: Oral History on the ground
The 2014 conference of the Oral History Society (UK) on the theme "Community Voices: Oral History on the ground" was held in Manchester on 18 & 19 July 2014.
ohs.org.uk
Events
Canterbury Regional gathering
Date: 7pm, Tuesday 24 February 2015
Place: 366 Tancreds Rd, Lincoln (Limbo Thompson is kindly hosting us)
What to bring: A plate or drink
What: Rosemary will facilitate a discussion on ethical questions we might be facing in our projects (1/2 hour).
And then we can have more general discussion on our projects/ socialising.
There is also some exciting news about the 2016 NOHANZ conference!
RSVP: to Rosemary at rosemaryb_84@hotmail.com
Archive Overseas Meetings here..
Archive of courses and tutorials here..
Archive of Conferences Past and Present here..
Archive of AGMs & Meetings here..
Archive of Local Events here..