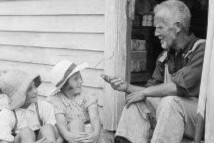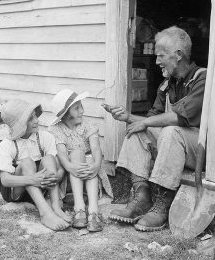 The National Oral History Association of New Zealand Te Kete Korero-a-Waha o Te Motu (NOHANZ) provides opportunities for community, professional, and academic oral historians to meet each other and keep up with new developments by organising:
national conferences every two years
regional seminars
occasional workshops and presentations
an annual series of talks.
NOHANZ publishes a regular newsletter, an annual journal Oral history in New Zealand, and occasional publications such as Maori and oral history: a collection, edited by Rachael Selby and Alison Laurie, 2005.
NOHANZ was formed in April 1986 as an outcome of the first national oral history conference held in Wellington.
to promote the practice and methods of oral history
to promote standards in oral history interviewing techniques, and in recording and preservation methods
to act as a resource of information and advise on practical and technical problems involved in making oral history recordings
to act as a co-ordinator of oral history activities throughout New Zealand
to produce an annual journal and regular newsletters
to promote regular oral history meetings, talks, seminars, workshops and demonstrations
to encourage the establishment of NOHANZ branches throughout New Zealand
to compile a directory of oral history holdings to improve access to collections held in libraries, archives and museums.
NOHANZ publishes a Code of ethical and technical practice for the use of all those recording oral history interviews.
You can join NOHANZ through the membership page.
NOHANZ EXECUTIVE COMMITTEE 2021
President Ruth Low
Immediate Past President Dr Nepia Mahuika
Secretary Susie Milne
Treasurer Dr Cheryl Ware
Committee:
Prof Anna Green
Ann Packer
Elisapeci Samanunu Waqanivala
Lynette Shum
Liz Ward

NEWSLETTER EDITOR
Ann Packer
We welcome contributions to the NOHANZ newsletter, published three times per annum. The next deadline is 1 February 2021
NOHANZ REGIONAL CONTACTS
We are building our network of regional contacts. Please feel free to contact the contact person for your area or the Executive Committee
National Oral History Association of New Zealand
Te Kete Kōrero-a-Waha o Te Motu
P.O. Box 3819, WELLINGTON, 6140
Email Contact NOHANZ