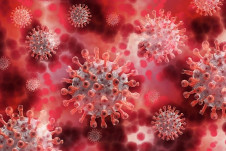 During the Covid-19 Pandemic there is worldwide advice on how to cope, especially with remote interviewing. Some helpful references below:
Image by Gerd Altmann from Pixabay
Alexander Turnbull Library: Lockdown 2020
Suggestions on how to document your COVID-19 life, including some oral history advice: ..here..
Unlike the USA, we are able to and should interview in person if we can. But if not, here are the recommendations of the OHA (US):
A good summary of remote interviewing:
https://www.oralhistory.org/remote-interviewing-resources/#personvremote
Writing the local histories of Auckland: Panel discussion
Due to the uncertainty surrounding COVID, the Auckland History Initiative has opted for an online event this year to support and celebrate research into Auckland's past. Rest assured we intend to have our annual Symposium and Lecture again in 2021, all things going well.
We warmly invite you to register and attend our Online Webinar 'The pleasures and problems of writing Tāmaki Makaurau Auckland's local histories', to be held on Friday 27 November, 11-1pm.
To register please visit: https://ahi.auckland.ac.nz/events/
Kia ora rawa atu
Using zencastr for remote interviewing
Smithsonian on oral history and Covid-19
https://www.smithsonianmag.com/history/how-oral-history-projects-are-being-stymied-covid-19-180975055/
Self Care Tips for Oral Historians During Lockdown
http://oralhistory.columbia.edu/blog-posts/hug-your-plant
The Vermont Folk Life Center's "Listening in Place" project has some advice on recording interviews remotely here.
Ngā Kōrero Tuku Iho: Manatū Taonga Oral History Awards – change to retrospective interviews condition for 2020 only ..here..
Oral History UK has online training.
Read more ..here..
Advice on remote oral history interviewing during the Covid-19 pandemic
In response to increased interest in conducting remote interviews during the Covid-19 pandemic, both the British Library's Oral History and National Life Stories teams, with input from other members of the Oral History Society, have created an online document to summarise the ethical, legal, methodological and technical issues that individuals and projects will need to consider before deciding whether or not to conduct a remote interview at this point in time.

https://www.ohs.org.uk/advice/covid-19/

Advice on remote interviewing from Oral History Center, The Bancroft Library, University of California, Berkeley:
by Paul Burnett
Link to the recording of the Remote Interviewing webinar
and another for the burned-in closed-captioned version:
Check back every once in a while on our Related Resources page. We'll be updating it as we learn more about remote recording. If you learn about new possibilities, including issues with what we recommended, let me know.
Oral History Association's Remote Interviewing Resources Now Available!:
The Oral History Association is proud to announce the release of its new suite of remote interviewing resources. These resources are a product of the COVID-19 pandemic and the requirement to cease face-to-face interviewing for the health of both narrator and interviewer. By March 2020, many of us found ourselves sheltering in place, trying to learn how to do our jobs from home. For those working in oral history, remote interviewing became a pathway to continue essential oral history work. This guide is meant to be a resource to practitioners as they work through the numerous questions that arise with this method.
Though the current environment requires us to set aside face-to-face interviewing, these resources are intended to inform our practice beyond the international crisis created by COVID-19. There are many reasons for in-person interviewing to be our default, but those who developed this guide feel that remote interviewing should have a place in our practice even when it is safe to resume meeting face to face.
The Oral History Association's Remote Interviewing Resources Task Force developed these materials, including a decision tree, accompanying narrative, case studies, and recording platform documents. Neither the decision tree nor the case studies are intended to cover all available platforms; we have tried to include information on platforms that are currently seeing the most use in the profession. We will add more case studies and information on additional platforms over time. Further, as technology around remote interviewing develops and evolves, we will do our best to keep this guide up to date.
Task Force Members included Jen Cramer, Natalie Fousekis, Andy Kosolov, Rachel Mears, Sarah Milligan, Steven Sielaff, and Amy Starecheski, with chair Allison Tracy-Taylor. We relied on colleagues and in some instances our own programs to supply case studies, and we thank everyone who contributed for their time and expertise.
Remote Training via ZOOM: OHS/British Library-NLS joint training programme
Our training courses are now being delivered online via Zoom during the COVID-19 pandemic. In-person training courses have been postponed. Spaces are currently available on some upcoming courses:
Further information at training@ohs.org.uk
You can find the resources here: https://www.oralhistory.org/remote-interviewing-resources/
https://theirstory.aviaryplatform.com/collections/926/collection_resources/35084/index