Welcome to the NOHANZ Website
National Oral History Association of New Zealand
Te Kete Kōrero-a-Waha o Te Motu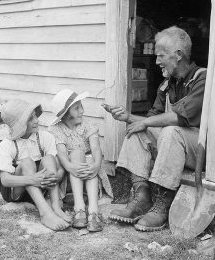 Fostering professional standards in oral history, and bringing together those interested in oral history Read more
Publications are available on our Publications page.
Visit us on Facebook.
Contact List here
Read our resources page
See the National Library collection catalogue
Auckland Libraries' Heritage Database, including a list of some of the oral histories in Collections at https://kura.aucklandlibraries.govt.nz/digital/
Alexander Turnbull Library: Lockdown 2020
Suggestions on how to document your COVID-19 life, including some oral history advice: ..here..
Self Care Tips for Oral Historians During Lockdown
http://oralhistory.columbia.edu/blog-posts/hug-your-plant
The Vermont Folk Life Center's "Listening in Place" project has some advice on recording interviews remotely here.
Hindenburg COVID-19 offer
Free temporary licences for organisations
Hindenburg is offering all organisations and educational institutions free access to 3-month Temporary User licences for installation on both private or company-owned remote-work machines. This includes licences for your students or educators if that is applicable.
Great for podcasts
https://docs.google.com/…/1FAIpQLSdjbyE4RWv2ObVYV_…/viewform
Oral History of Disasters and Pandemics:Remote Training
Click here to listen on Youtube or click here to listen on Soundcloud.
Megan Hutching on Glen Innes Changing ..here..
Gather: A Virtual & Interactive Oral History Exhibit
Looking for Short Articles
UK Oral History journal looking for short articles of 300-500 words ..here..
Guidelines ..here..
One Day Oral History Workshop
May 9 | One-Day Oral History Training Workshops with OHMA
Here
That's 1.30 to 9am 10 May 2020 in New Zealand
Advanced Online Workshop on Oral History Interviewing – Baylor University
Registration is now open for Baylor University Institute for Oral History's next offering in their series of advanced online workshops titled "Sharpen Your Skills." This edition will focus on interviewing and prepare those with a basic understanding of oral history to enhance their in-depth interview approach with narrators to more successfully accomplish their research objectives. Topics for this workshop will include preparing interviewees, cross-cultural interviewing, redirecting narrators, handling difficult interviewees, and managing the interviewer-narrator relationship.
This interactive workshop will take place on May 20th from 10 am to 1 pm CDT and costs $75. Registration closes on May 8th or when the seat maximum of 40 is reached ..more..
Webinar: Oral History at a Distance: Conducting Remote Interviews
Sponsored by Baylor University's Institute for Oral History and the Oral History Association
A message from the Alexander Turnbull Library:
Oral history services in the time of COVID-19
As with similar institutions, the Alexander Turnbull Library has temporarily suspended its public services that would normally be delivered in person. This includes our popular oral history training workshops. Please email me lynette.shum@dia.govt.nz to be on the list for any updates, or for any oral history advice. I will continue to support you where I can, based on the resources I can muster remotely.
In the meantime, here is a message from the Oral History Society (UK):
The OHS recommends that all face to face oral history interviewing be postponed until further notice. There are many remote means of interviewing people (such as Zoom, Webex and Skype) but they are not a substitute for face to face interviews, are often poor audio quality, and tend to result in digital files that cannot be archived. If interviews can be postponed, then the Society thinks this is the best course of action to maintain best practice. However, the Society recognises that members might wish to explore remote means and we invite wider discussion on this via our Facebook page: https://en-gb.facebook.com/OralHistorySociety/
Please stay safe and well, and be kind
Lynette Shum
Oral History Advisor
Alexander Turnbull Library
National Library of New Zealand / Te Puna Mātauranga o Aotearoa

Advice on remote oral history interviewing during the Covid-19 pandemic

In response to increased interest in conducting remote interviews during the Covid-19 pandemic, both the British Library's Oral History and National Life Stories teams, with input from other members of the Oral History Society, have created an online document to summarise the ethical, legal, methodological and technical issues that individuals and projects will need to consider before deciding whether or not to conduct a remote interview at this point in time.

https://www.ohs.org.uk/advice/covid-19/

While every effort has been made to ensure the accuracy of the information brought together here from a wide variety of sources and experience, neither the authors, the British Library or the Oral History Society can accept liability for any consequences which may result from the use of this information for any purpose. As this is a work-in-progress guide, which will be revised and updated, the author welcomes comments and queries.

Postponement of Oral History Conference
It is with great regret that the Stout Centre and the National Oral History Association of New Zealand have decided that we will postpone the oral history conference planned for July at Victoria University of Wellington.
We feel that there are too many uncertainties at this point. First, uncertainty around the trajectory of the Coronavirus, including the possibility that community circulation of the virus may persist for several months.
Secondly, a concern that potential participants may decide to stay at home to protect their health. We therefore feel it would be unwise to proceed as originally planned with the conference in early July.
We will be discussing possible alternatives, and we will keep you posted about our plans.
NZ Award in Oral History: Comments from: Dr Emma Jean Kelly | Audio Visual Historian
Manatū Taonga | Ministry for Culture & Heritage ..more..
The Ministry for Culture and Heritage funds the annual New Zealand Award in Oral History
Oral History Awards 2019 are here
Oral History Awards 2018 are here
National Events
[This now postponed for a year. Watch this space] XXI IOHA Conference – Singapore – 22-26 June 2020[1?]
An international conference not to be missed..more..
Making Montreal Home after the Holocaust
Edited Highlights British Newsletter
Dr Indira Chowdhury's blog
Refugees in Montreal
Podcast Pages: USA
Māori and Oral History: A Collection
Edited by Alison Laurie and Rachel Selby, the book comprises a selection of papers previously published in Oral history in New Zealand between 1989 and 2003. It includes articles by Monty Soutar, Te Ahukaramu C. Royal, Parekawhia McLean, Mere Whaanga, Hirini Moko Mead, Wheturangi Walsh-Tapiata, Cushla Parekowhai, Mita Carter, Joe Pere, Danny Keenan, Mervyn McLean, Rachael Selby, Alison Laurie, Heeni Colllins, Verna Tuteo et al., Angela Ballara and Pip Desmond.
​_Copies are available for $25, to secure your copy please email iinfonohanz@oralhistory.org.nz or phone Taina McGregor: DDI 04 462 3976 Taina.McGregor@dia.govt.nz
Alexander Turnbull Library Oral History training
For expressions of interest in possible courses, please contact… atloutreach@dia.govt.nz
---
Comments on the Boston College case
The Oral History Society (UK) has issued a statement on the Boston College Belfast Project: ..more..
The USA Oral History Association has issued a statement: ..here..
The Oral History Network of Ireland statement: ..here..
There are many other references on the internet. Try searching on 'Oral History Boston Case'
NOHANZ congratulates Taina Tangaere-McGregor
Taina was named as a Kiwibank Local Hero 2017
..more..
---
NOHANZ welcomes comments about oralhistory.org.nz
Comments, complaints, criticisms, and commendations regarding what you find here are welcome.
National Oral History Association of New Zealand
Te Kete Kōrero-a-Waha o Te Motu
P.O. Box 3819, WELLINGTON, 6140
Contact NOHANZ
© NOHANZ 2001-2019