Welcome to the NOHANZ Website
National Oral History Association of New Zealand
Te Kete Kōrero-a-Waha o Te Motu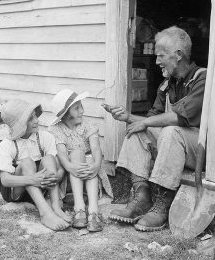 Fostering professional standards in oral history, and bringing together those interested in oral history Read more
See the National Library collection catalogue
Newsletters are available on our Newsletter page.
Visit us on Facebook.
Contact List here
Oral History Awards 2018 are here
Equipment for Sale
Fostex – FR – 2LE Field Memory Recorder and AVCAM Digital Video Recorder
Read ..more..
National Events
Three Events at Wellington's Stout Centre 2019
1 May Origin stories and Pākehā intergenerational family memory
8 May Research Interview Workshop with Professor Alexander Freund (University of Winnipeg) and Associate Professor Anna Green (Stout Research Centre, Victoria University of Wellington).
8 May Family Memories of War and Flight
More, and more, and more…
Five-day workshop with Judith Fyfe in Matakana, 6-10 May 2019
This is an hour north of Auckland in May – bookings are now open. All details are here: https://www.creativematakana.nz/five-day-courses/#oralhistory
Taina was named as a Kiwibank Local Hero 2017
..more..
Alexander Turnbull Library Outreach Services offer workshops for people considering using oral history in their work, community or personal projects.
International Events
Oral History Australia's 2019 Biennial Conference, Brisbane, 10-13 October 2019
INTIMATE STORIES, CHALLENGING HISTORIES:
Read ..more..
---
Podcast Pages: USA
https://www.vermontfolklifecenter.org/untapped/
Māori and Oral History: A Collection
Edited by Alison Laurie and Rachel Selby, the book comprises a selection of papers previously published in Oral history in New Zealand between 1989 and 2003. It includes articles by Monty Soutar, Te Ahukaramu C. Royal, Parekawhia McLean, Mere Whaanga, Hirini Moko Mead, Wheturangi Walsh-Tapiata, Cushla Parekowhai, Mita Carter, Joe Pere, Danny Keenan, Mervyn McLean, Rachael Selby, Alison Laurie, Heeni Colllins, Verna Tuteo et al., Angela Ballara and Pip Desmond.
Copies are available for $25, to secure your copy please email iinfonohanz@oralhistory.org.nz or phone Taina McGregor: DDI 04 462 3976 Taina.McGregor@dia.govt.nz
Alexander Turnbull Library Oral History training
For expressions of interest in possible courses, please contact… atloutreach@dia.govt.nz
---
Comments on the Boston College case
The Oral History Society (UK) has issued a statement on the Boston College Belfast Project: ..more..
The USA Oral History Association has issued a statement: ..here..
The Oral History Network of Ireland statement: ..here..
There are many other references on the internet. Try searching on 'Oral History Boston Case'
---
NOHANZ welcomes comments about oralhistory.org.nz
Comments, complaints, criticisms, and commendations regarding what you find here are welcome.
National Oral History Association of New Zealand
Te Kete Kōrero-a-Waha o Te Motu
P.O. Box 3819, WELLINGTON, 6140
Contact NOHANZ
© NOHANZ 2001-2019